An earthy, filling salad.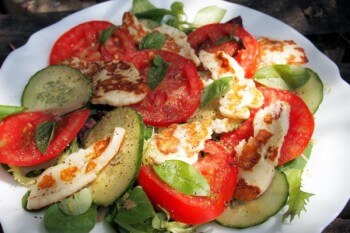 Salads don't have to be boring with no flavour, as is proved in this tasty Halloumi and Tomato Salad Platter; this wonderful Greek inspired salad is only 200 calories, making it a tasty main meal or salad option for the 5:2 diet on fast days.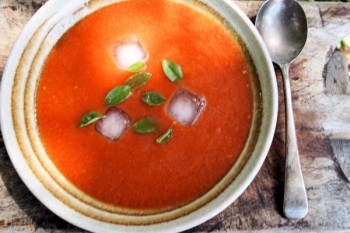 An intensely rich and satisfying soup with attitude that is only 70 calories a bowl, this soup makes full use of a glut of tomatoes and the quantity can be increased for more people.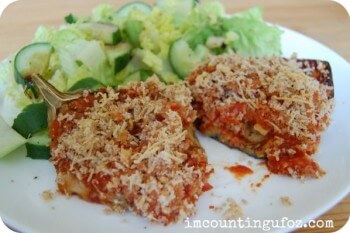 Great for portion control, as I am greedy where tomatoes and mozzarella are involved, and it looks pretty, too.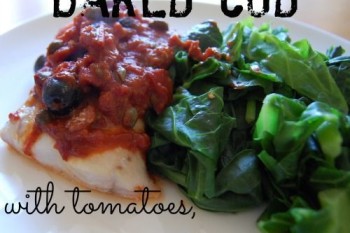 Here is my recipe for baked cod with tomatoes, olives and capers. It's a fresh and light meal that is great for supper on a sunny day.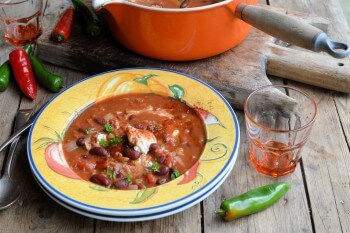 A delectable spiced soup with the smoky flavours of chipotle chilli, as well as warm cumin and coriander.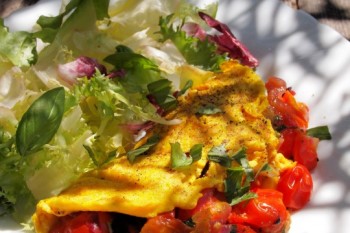 A delicious and VERY tasty omelette that is a wonderful breakfast or brunch recipe for when you are watching your calories or are following the 5:2 diet.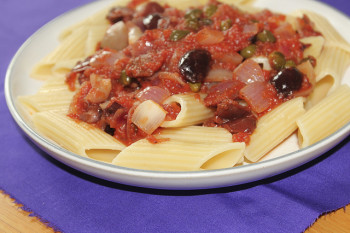 This quantity of sauce is about 300 calories per person. Served with 75g of pasta per person, that's a hearty meal for 420 calories.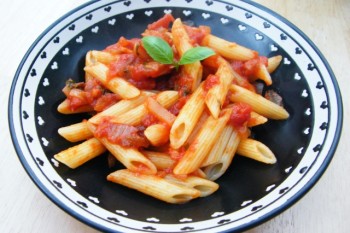 This beautifully simple sauce has 190 calories, that's just 63 calories per portion. There is enough to generously serve two. If you are having a more modest portion, it will happily serve three.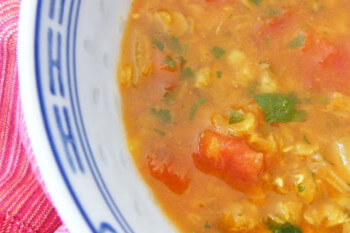 A full flavoured and satisfying soup with a low calorie count. Just 123 calories per portion.Great if you are watching your weight and if you aren't then serve with with crusty bread and butter.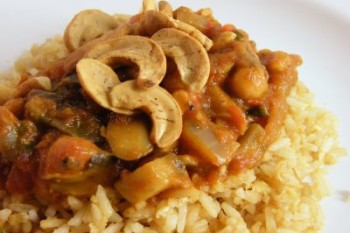 This curry has a really rich, delicious flavour and texture is wonderful. Smooth sauce, chunky vegetables, creamy chickpeas and crunchy cashews. Mmmmm!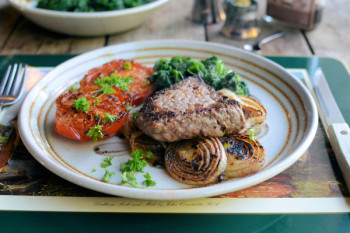 Steak on a diet? Absolutely! This fabulous meal is just under 300 calories and is tasty and filling. You MUST make sure you weigh your steak and trim it of all fat. This filling meal is perfect for all those following the 5:2 diet.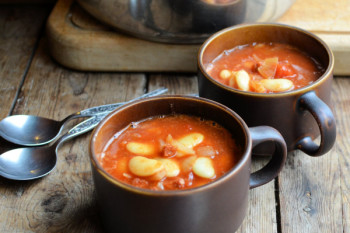 A spicy, comforting and hearty stew that is prepped and cooked in under half an hour; this recipe makes two generous portions and a little chorizo goes a long way without adding excess calories. This stew is only 183 calories per portion, making it an ideal recipe for those following the 5:2 diet on a fast day.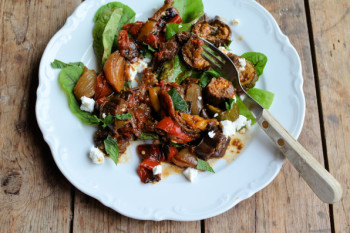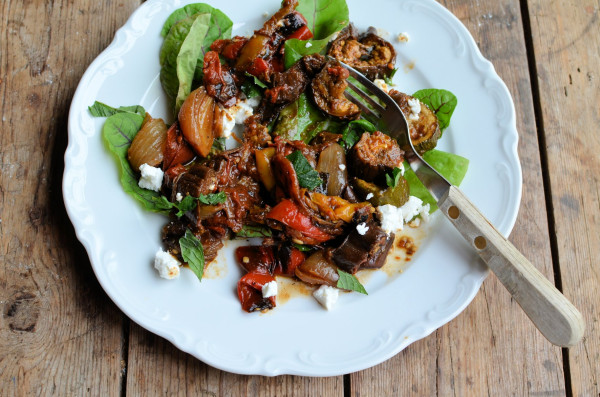 A simple and filling cool weather salad that is packed full of textures and flavours. Perfect as a vegetable accompaniment for grilled meats and pasta and also makes a wonderful lunch box meal. Only 112 calories per serving, the recipe makes 4 servings.
This soup is fantastic either warm or chilled – so if you have extra throw it in the fridge for your next Fastday!