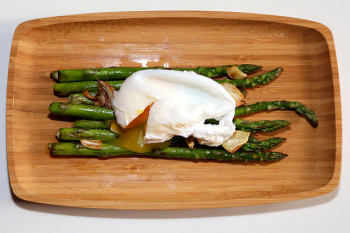 This works out at 150 calories per serving, while feeling like something special (at least to asparagus-lovers like me).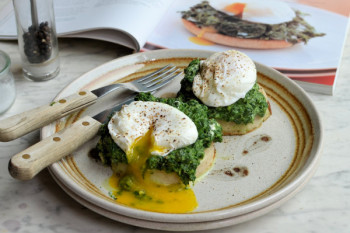 A delicious and satisfying recipe that is healthy and tasty; the calorie count per serving is 220 calories, but if using a crumpet in place of a muffin half, then reduce the calories by 20 to 200 calories per portion.
A filling and healthy omelette – my favourite way to start a Fastday!