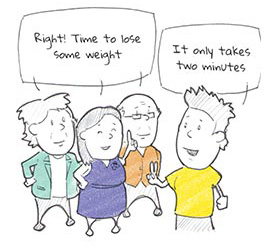 Sign up and set your goals
Sign up for FastDay. It's free and it only takes 2 minutes.
Then set your goals.
Do you want to lose some weight?
Or are you looking for a permanent and healthier Way of Eating?
Or both?
Don't be crazy ambitious. FastDay is all about long term success and it is usually best to take things steadily.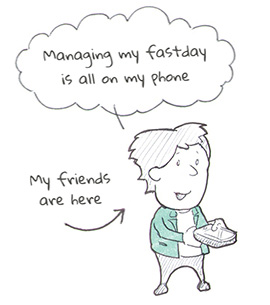 Manage your fast days
Now that you've started you will want some help on your fast days.
FastDay has tips, recipes, and planning tools to make you fast days easier.
Many people find that fasting with their friends is easier, and our community is always happy to help with advice and support. We can help each other to succeed.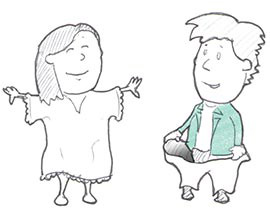 Track your progress
Measure your weight and waist size…then track your progress. It's great to see your success, and useful to compare it with averages or friends.
After a while, you are going to need some new clothes…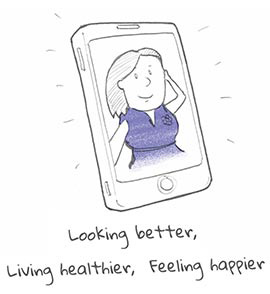 Succeed
FastDay exists to help you succeed. You will lose some weight and reach your goal.
You are now living a healthier life, and you will feel better and happier.
Most importantly, this can permanent: our goal is to be 10x as effective as commercial diets by helping you stay slimmer and healthier.