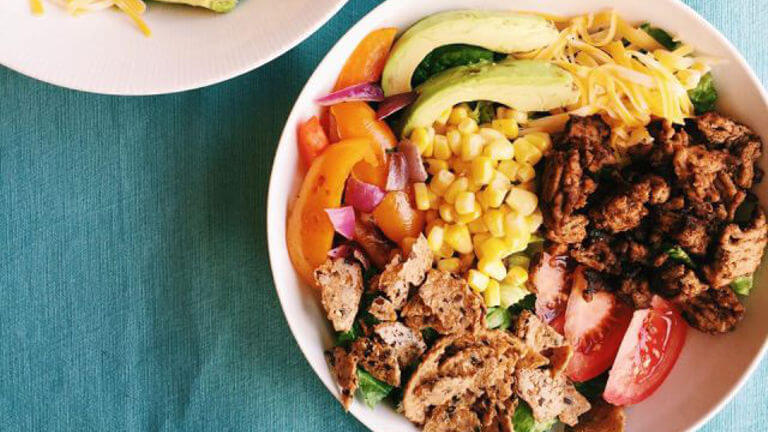 Credit: A Teaspoon of Bliss
Taco Salad Bowls
500 calories per serving
A colourful bowl full of Mexican spiced goodness.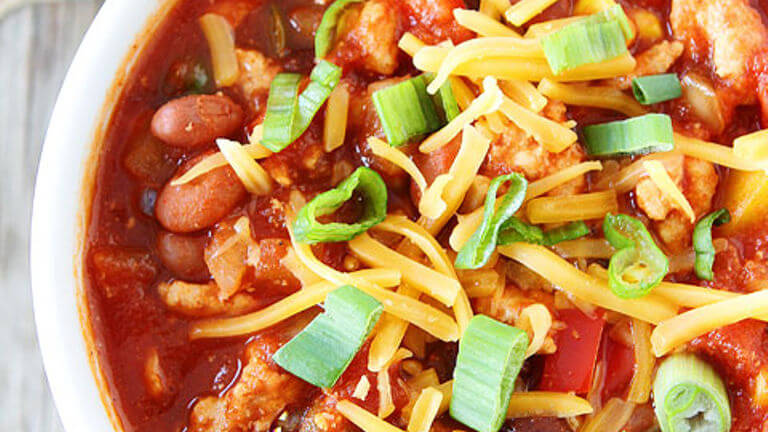 Credit: Two Peas & Their Pod
Slow Cooker Turkey Chili
498 calories per serving
A hearty slow-cooker recipe which makes plenty of portions.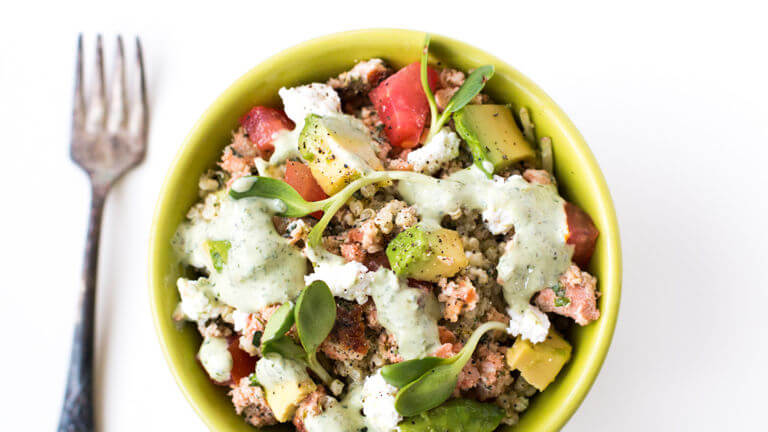 Credit: Meg is Well
Salmon Quinoa Bowl
400 calories per serving
Filling, fresh and ready in a flash!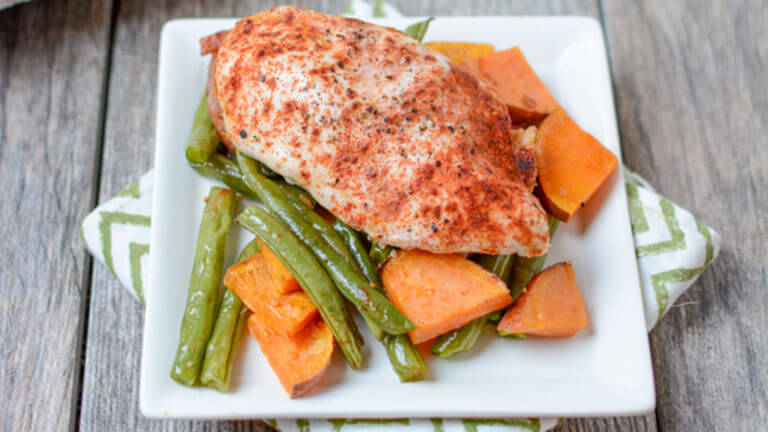 Credit: The Lean Green Bean
One Pan Roasted Chicken and Vegetables
335 calories per serving
A great one-pan wonder for a weeknight dinner which makes enough for the whole family.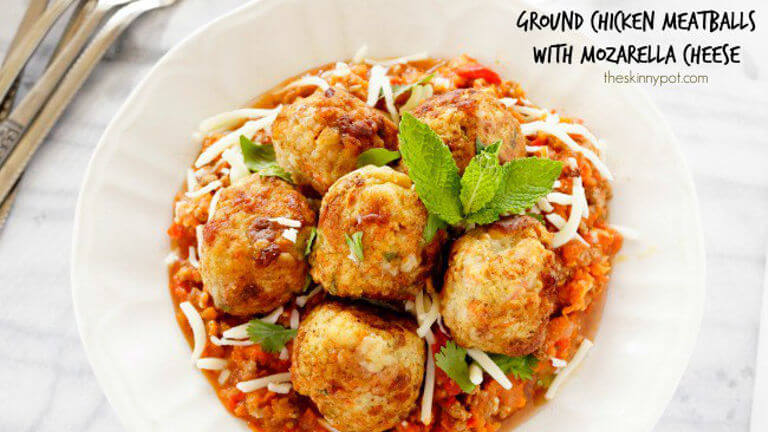 Credit: The Skinny Pot
Ground Chicken Breast Meatballs with Mozzarella Cheese
325 calories per serving
A low calorie meatball packed full of flavour – and with enough calories to spare for serving with a tomato sauce and zoodles!